AMWAY is a global leader in skin care and makeup cosmetics that sets the direction and standards for science in the world of skin care. Always with an eye on the latest trends, Amway creates on-trend high-quality Beauty products to provide personalised solutions.
We believe that every woman's individual beauty is a work of art. The Artistry™ brand is passionate about empowering all women to discover, own and revel in their unique beauty.
We believe that beauty is not one solution for all – it should be customised to your needs and lifestyle. Therefore, we do not just sell you products, we also help you understand your skin's needs and the colours that suit you best to develop personally tailored regimes, as each of our consultants is trained to do.
Our scientists are experts in every key field in the study of skin, from skin physiology to toxicology, botany to biochemistry. Because of this, we approach Healthy Beauty from every angle. Far beyond a typical cosmetic company, we're proud to say we don't just cite scientific papers, we WRITE scientific papers. Over the years our groundbreaking work in the field of beauty has been recognized with over 200 patents around the world.
Source amway-lithuania.com
Here are the TOP five of our favorite products:
Hydrating Mousse Cleanser Artistry Skin Nutrition™
This aerated, cushiony cleansing mousse sweeps away dirt, debris and other impurities, leaving skin delightfully hydrated.
Gel Cleanser essentials by Artistry™
A gentle gel that deeply cleanses skin and removes make-up, leaving skin feeling fresh and clean.
When it comes to day-to-day skincare, smart and simple solutions are the best. Like this 3-in-1 essentials by Artistry Gel Cleanser, which cleanses, tones and refreshes in one. This water-based, oil-free gel deeply and effectively cleanses and tones your skin to leave it feeling fresh, soft and pH balanced. Its gentle formula combines antioxidant and antimicrobial cucumber with soothing Aloe Vera to help produce a fresh, well- hydrated complexion. It is fast, effective and convenient skincare!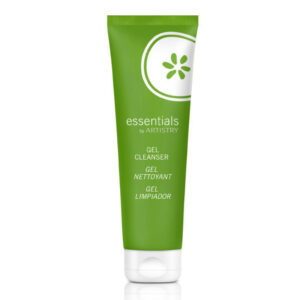 Anti-Wrinkle Kit Artistry Signature Select™
Treat your skin's top 3 concerns in a single serum.
With the power of up to 3 serums in 1, Artistry Signature Select™ Personalized Serum combines powerful Nutrilite™ botanicals and advanced Artistry™ skincare technologies to target and treat your unique skin concerns. Create your personalized mix by selecting a starting Kit and adding up to 2 more Amplifiers. Choose from: Hydration, Anti-Wrinkle, Firming, Anti-Spot and Brightening. This Anti-Wrinkle Kit is perfect if your primary skin concern is anti-aging. Add up to 2 more Amplifiers to customize your serum. 
Dermasonic Device Artistry™
You probably know that skin's protective film plays a special role, protecting the skin from external influences and simultaneously preventing nutritional content from escaping through the skin. What you probably do not know is that because of this skin does not absorb cosmetics content after use – in reality the content only penetrates the skin's surface. We have a solution for that! Dermasonic Device Artistry prepares the skin for skincare products by using 30,000 Hz ultrasonic vibration, which deeply cleanses pores with bubble jets. Thanks to the powerful Derma Ion Galvanic stimulation and massage, skincare ingredients are delivered deep into the skin, thus bringing out the ultimate benefits.
Lash Boosting 3-in-1 Mascara Gotham Black Artistry Studio™ NYC Edition
Artistry Studio™ NYC Edition Lash Boosting 3-in-1 Mascara allows you to instantly create a bespoke lash look. Customise to pump-up volume, separate or lift lashes.
Why you will love it…
Boost your lashes with just the turn of the wand. The easy-to-use twist brush has been cleverly designed so that you can choose the effect you want to create whether that's subtle and understated or bold and dramatic. With this 3-in-1 mascara you're in control.