There's no place like home! Whether your first flat or a family home, we have everything you need to create the perfect surroundings: from a wide selection of household cleaning products guaranteed to do the job, to a diverse collection of cookcare to inspire your cuisine. Not to mention a water treatment system to provide pure, clean water for everyone.
Our products make home life simple, whilst taking care of you, your family and the environment. Amway works hard to create products that are safe for you and the environment. Almost every formula in the Amway Home and Legacy of Clean line has been reformulated to meet and maintain EPA Safer Choice criteria.
All* AMWAY HOME™ products are powered by BIOQUEST FORMULA™ and contain high active, bio-based ingredients from natural resources like coconut, citrus fruits and minerals. BIOQUEST FORMULA™ products are certified SAFE and GREEN because they are: biodegradable , concentrated dermatologist-tested.
Source amway-lithuania.com
We all know that a balanced diet helps us stay healthy and active. But it is not always that simple. With busy diaries and hectic schedules, it can sometimes be tricky to eat the way we know we should. Furthermore, the quality of food available today is often compromised due to environmental conditions. Luckily, our product range can provide the nutrition that you are missing.
Whether you want to support general well-being or an active lifestyle, enhance your beauty from within, find a weight management programme that works or simply kick-start your day; Nutrilite™ and XS™have the solution. From foundational and targeted food supplements to products that help you lose and maintain weight – discover a variety of nutritional options to suit your individual needs and help you stay on track.
Source amway-lithuania.com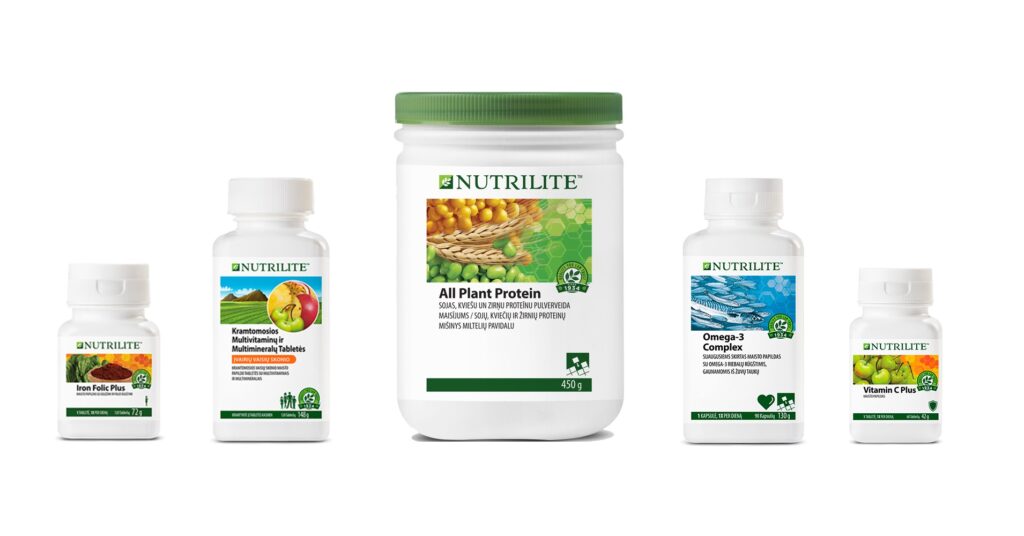 Here are the TOP five of our favorite products
Витамин В Плюс Nutrilite™ 
Диетическая добавка Nutrilite™ Витамин B Плюс – это таблетка двойного действия на основе натуральной спирулины с высокой концентрацией всех восьми незаменимых витаминов группы В, которая обеспечивает как моментальное, так и пролонгированное их высвобождения в течение восьми часов.
Омега-3 для детей от Nutrilite™ 
Диетическая добавка Nutrilite™ Омега-3 для детей содержит жирную кислоту класса омега-3, ДГК, которая способствует нормальному функционированию мозга и здоровому зрению. Полезным для здоровья является ежедневное употребление 250 мг ДГК.
Витамин D Nutrilite™  
Диетическая добавка с витамином D, полученным из природных источников, способствует поддержанию здорового состояния костей, зубов, нормальному функционированию мышц и иммунной системы.
Витамин С плюс Nutrilite™  
Витамин С – незаменимое питательное вещество, необходимое для поддержки здоровья и красоты. Витамин С помогает бороться с вирусами и инфекциями, укрепляет иммунитет, обеспечивает антиоксидантную защиту организму, а также дарит коже здоровье и молодость.
 Chewable Cal Mag Nutrilite™ 
A food supplement with calcium and magnesium that supplies these two essential minerals.
The early years are the most important in a child's development. Calcium plays a vital role in helping to build a solid framework of healthy bones and teeth.
Magnesium contributes to the normal nervous and muscle function. Help to build a solid foundation by supplying you and your child with delicious, fruit-flavoured form of calcium and magnesium.
Household cleaning 
Amway HomeTM products get the job done. They are rich in high active ingredients sourced from nature that deliver exceptional result for surfaces, dishes and laundry, whilst being safe for you, your family and environment.
Naturally – derived ingredients ensure skin protection and guaranteed to provide a shine throughout your home.
Source
amway-lithuania.com
Here are the TOP five of our favorite products
Multi-Purpose Cleaner Amway Home™ L.O.C.™
Keeping our homes safe and clean has never been more important for us and our families. Thankfully, keeping your home spotlessly clean could not be easier with L.O.C Multi Purpose Cleaner. This effective, all-purpose cleaner easily cuts through dirt, soil build-up and grime on all washable surfaces to leave your home looking, feeling and smelling sparkling clean. You can feel confident too that you're not introducing anything harmful into your household as L.O.C Multi Purpose Cleaner has been formulated with ingredients derived from natural sources and without phosphates, harsh acids or chlorine. Plus, it's completely biodegradable.
Concentrated Dishwashing Liquid DISH DROPS™
Dish Drops™ Concentrated Dishwashing Liquid easily cuts through grime and baked on grease for sparkling clean dishes. Washing the dishes needn't be a chore. Thanks to its fresh and uplifting citrus scent, doing the washing up with Dish Drops Concentrated Dishwashing Liquid is actually enjoyable. This gentle but concentrated cleaner effortlessly cuts through grease and baked on deposits to leave your pots, pans, cutlery and crockery squeaky clean. Containing aloe vera, alpha-hydroxy acid (AHA) and natural extracts from the Shiso plant (a Japanese herb), this everyday staple easily cleans without stripping your skin or leaving your hands feeling dry and dehydrated .
All Fabric Bleach SA8™
SA8™ All Fabric Bleach offers powerful cleaning performance with colour-safe non-chlorine bleach for a multitude of textiles and surfaces. This powerful bleach detergent booster is based on oxygen bleach, rather than chlorine, so it cleans without fading colour intensity. Hugely versatile, SA8 All Fabric Bleach effectively treats all types of organic stains and odour on a variety of textiles around the home including carpets. Additionally, use SA8 All Fabric Bleach on grouting, showers, sinks, wooden decks, cement, rubbish bins, garbage disposers, aquariums, fencing, tents and much, much more.  . 
Pre-Wash Spray SA8™
This easy to use, lightly fragranced pre-wash treatment removes stains like butter, oil and sauces.
One quick spray works like magic on all washable, colourfast fabrics (except wool or silk) and it's particularly good for getting rid of grime on collars and cuffs.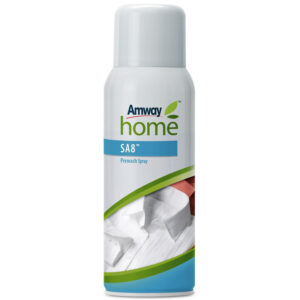 Spray Cleaner Concentrate ZOOM™
A concentrated, multi-purpose spot cleaner effective at removing stubborn household stains.


The fast-acting formula dissolves greasy, oily, grimy, messy stains from most washable hard surfaces. Simply mix with water in our Amway Pistol Grip Sprayer, spray and wipe!
Looking to add lustre to your hair? Brighten your smile? Nourish your skin? Our extensive collection of Personal Care products has something for women, men and children, every day. We use the power of science and carefully selected ingredients to develop products that are effective but gentle. Our bath and body, oral health, hair care and men's ranges will keep you well-groomed from top-to-toe!
Source amway-lithuania.com
Here are the TOP five of our favorite products:
Multi-Action Fluoride Toothpaste Glister™
Glister™ Multi-Action Fluoride Toothpaste helps teeth look and feel healthy and clean. Keep your smile bright, white and stain-free with Glister Multi-Action Fluoride Toothpaste. With REMINACT™ Silica, this toothpaste offers excellent stain removal in an enamel-safe formula. Clinical tests show it to effectively remove plaque from the surface of your teeth while helping to prevent cavities and decay for stronger, healthier looking teeth.
Deodorant & Antiperspirant Roll On G&H PROTECT+™
Deodorant and antiperspirant that gives up to 48 hours of odor and wetness protection, without irritation or skin discoloration. Do you know what is the difference between a deodorant and an antiperspirant?
A deodorant masks or reduces body odor. An antiperspirant reduces wetness, and as a result can also reduce odor. G&H PROTECT+ Deodorant & Antiperspirant Roll On combines both benefits in one, with the added power of our motion-release Fragrance Encapsulation Technology for even longer protection from odor.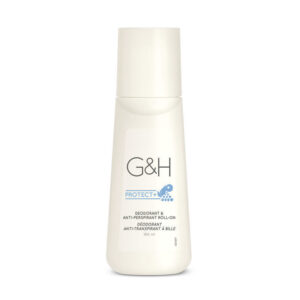 Concentrated Liquid Hand Soap G&H PROTECT+™
Hand soap with concentrated formula which will leave your hands feel hydrated, soft, and smooth.
2-in-1 Hair & Body Shampoo Hymm™
One man, one solution: the 2-in-1 Hair & Body Shampoo cleanses the body from head to toe and bathes the skin in well-being.
A formula created with Water Mint Extract and Sea Minerals cleanses both body & hair while leaving a fresh scent and provides light conditioning effect to the hair.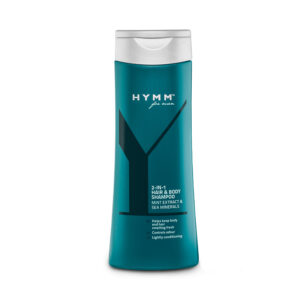 Bar Soap 6 in 1 G&H PROTECT+™
Mild bar soap thoroughly cleans and protects skin's natural moisture balance.
What It Does For You:
Leaves skin looking healthy and feeling soft, smooth, and conditioned.
Helps fight body odors by neutralizing them and leaves skin smelling fresh.
Effectively protects from germs and removes dirt, oil, and impurities.
Why You Would Like It
No one likes to think about it, but skin is naturally home to a range of microorganisms.
And while some are beneficial to skin and health, others—like germs and odor-producing bacteria—are not. That's why is so important to chose a soap wisely. With G&H PROTECT+ Bar Soap 4 in 1 you'll protect your skin from germs. Also it'll leave your skin looking healthy and feeling soft, smooth and conditioned.
AMWAY is a global leader in skin care and makeup cosmetics that sets the direction and standards for science in the world of skin care. Always with an eye on the latest trends, Amway creates on-trend high-quality Beauty products to provide personalised solutions.
We believe that every woman's individual beauty is a work of art. The Artistry™ brand is passionate about empowering all women to discover, own and revel in their unique beauty.
We believe that beauty is not one solution for all – it should be customised to your needs and lifestyle. Therefore, we do not just sell you products, we also help you understand your skin's needs and the colours that suit you best to develop personally tailored regimes, as each of our consultants is trained to do.
Our scientists are experts in every key field in the study of skin, from skin physiology to toxicology, botany to biochemistry. Because of this, we approach Healthy Beauty from every angle. Far beyond a typical cosmetic company, we're proud to say we don't just cite scientific papers, we WRITE scientific papers. Over the years our groundbreaking work in the field of beauty has been recognized with over 200 patents around the world.
Source amway-lithuania.com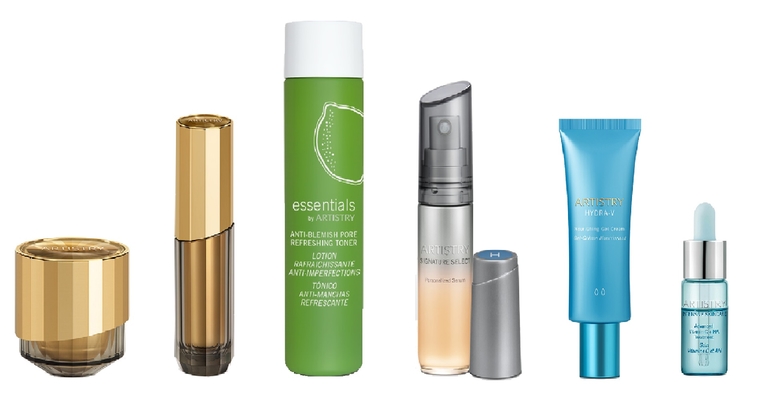 Here are the TOP five of our favorite products:
Hydrating Mousse Cleanser Artistry Skin Nutrition™
This aerated, cushiony cleansing mousse sweeps away dirt, debris and other impurities, leaving skin delightfully hydrated.
Gel Cleanser essentials by Artistry™
A gentle gel that deeply cleanses skin and removes make-up, leaving skin feeling fresh and clean.
When it comes to day-to-day skincare, smart and simple solutions are the best. Like this 3-in-1 essentials by Artistry Gel Cleanser, which cleanses, tones and refreshes in one. This water-based, oil-free gel deeply and effectively cleanses and tones your skin to leave it feeling fresh, soft and pH balanced. Its gentle formula combines antioxidant and antimicrobial cucumber with soothing Aloe Vera to help produce a fresh, well- hydrated complexion. It is fast, effective and convenient skincare!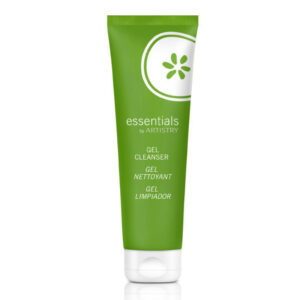 Anti-Wrinkle Kit Artistry Signature Select™
Treat your skin's top 3 concerns in a single serum.
With the power of up to 3 serums in 1, Artistry Signature Select™ Personalized Serum combines powerful Nutrilite™ botanicals and advanced Artistry™ skincare technologies to target and treat your unique skin concerns. Create your personalized mix by selecting a starting Kit and adding up to 2 more Amplifiers. Choose from: Hydration, Anti-Wrinkle, Firming, Anti-Spot and Brightening. This Anti-Wrinkle Kit is perfect if your primary skin concern is anti-aging. Add up to 2 more Amplifiers to customize your serum. 
Dermasonic Device Artistry™
You probably know that skin's protective film plays a special role, protecting the skin from external influences and simultaneously preventing nutritional content from escaping through the skin. What you probably do not know is that because of this skin does not absorb cosmetics content after use – in reality the content only penetrates the skin's surface. We have a solution for that! Dermasonic Device Artistry prepares the skin for skincare products by using 30,000 Hz ultrasonic vibration, which deeply cleanses pores with bubble jets. Thanks to the powerful Derma Ion Galvanic stimulation and massage, skincare ingredients are delivered deep into the skin, thus bringing out the ultimate benefits.
Lash Boosting 3-in-1 Mascara Gotham Black Artistry Studio™ NYC Edition
Artistry Studio™ NYC Edition Lash Boosting 3-in-1 Mascara allows you to instantly create a bespoke lash look. Customise to pump-up volume, separate or lift lashes.
Why you will love it…
Boost your lashes with just the turn of the wand. The easy-to-use twist brush has been cleverly designed so that you can choose the effect you want to create whether that's subtle and understated or bold and dramatic. With this 3-in-1 mascara you're in control.